First French History of the First History of Kentucky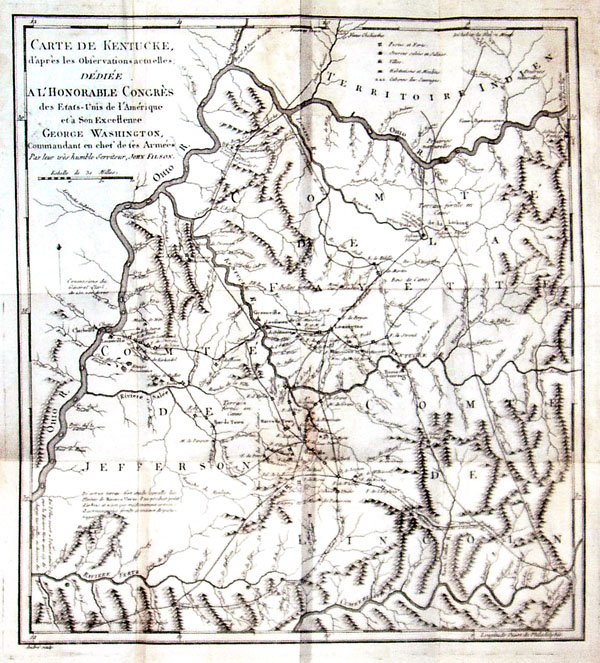 FILSON, John. HISTOIRE DE KENTUCKE, NOUVELLE COLONIE A L'OUEST DE LA VIRGINIE.
Paris: Chez Buisson, 1785. 8vo. Contemporary full-calf. (iv), xvi, 234 pages, 1 large, folding map. First French edition. [Howes, F-129.]
This is the first French edition of the first history of Kentucky. It contains the first French map of Kentucky, and was the first book to mention Daniel Boone. The French edition, translated by Parraud, contains additions not in the first American or English editions. The title was first printed in Wilmington, Delaware, the previous year. This is an exceptionally handsome copy in a full-calf binding. There is a slight waterstain to the margin along the fore-edge, not affecting text or the map, else fine. Uncommon in any early edition, finding such a desirable copy is rare.
$3,650.00