The Works of W. Hogarth-Two Volumes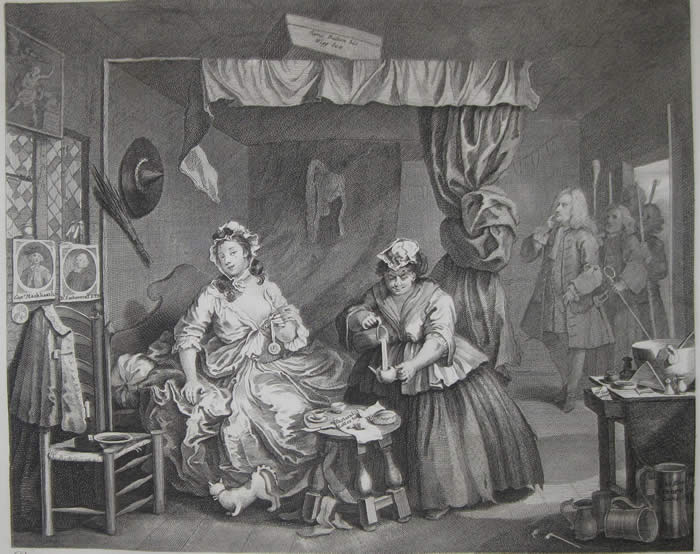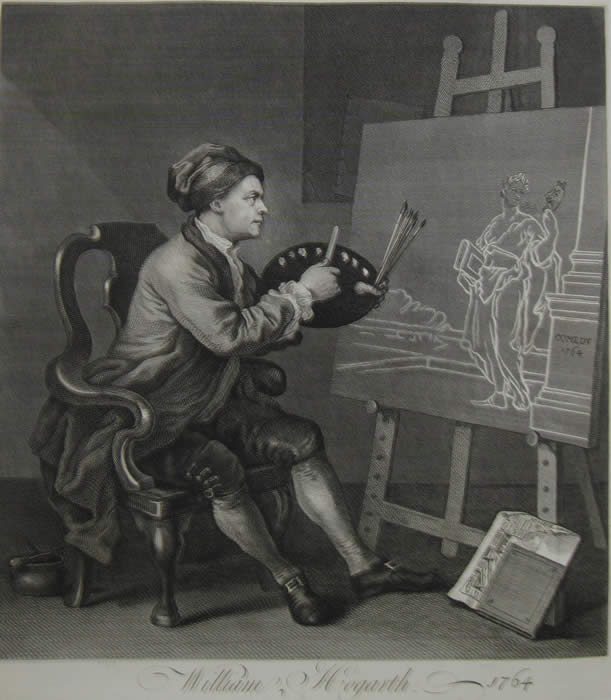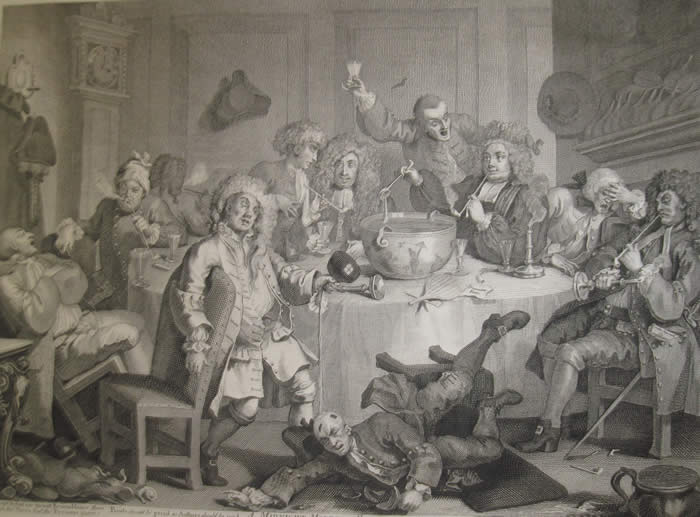 HOGARTH, William. THE WORKS OF.... Two volumes.
London: 1822. Elephant folios (26 x 20 inches). Quarter-calf. viii, 42 pages, 155 engravings on 119 leaves, complete.
A handsome edition of Hogarth's works compiled from the original engravings which had been restored by James Heath, the whole edited by John Nichols, who also wrote a biographical sketch of the artist. The engravings are on fine, thick art paper and were done by Benjamin Smith. Many of the engravings are collected here for the first time.
SOLD